Are you looking for the perfect summer vacation destination? India, a land of rich culture, diverse landscapes, and warm hospitality, offers an array of breathtaking places that will leave you spellbound. Whether you're seeking serene beaches, lofty mountains, historical monuments, or vibrant festivals, India has it all. In this article, we will take you on a virtual journey through the best summer vacation places in India, helping you plan an unforgettable escape.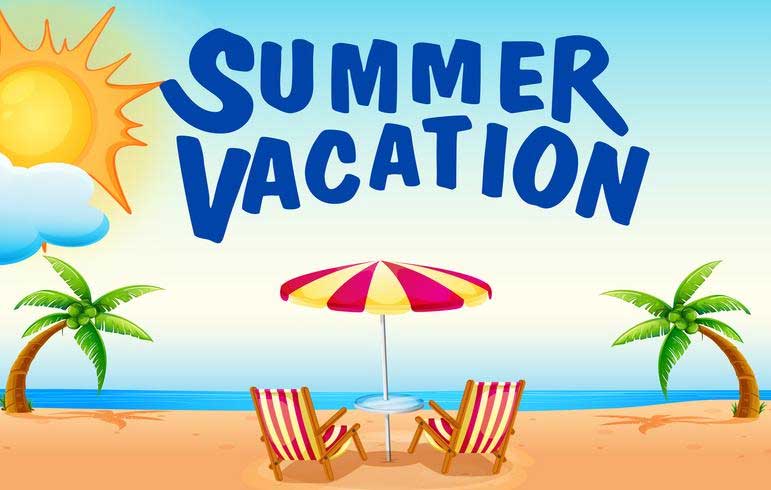 Table of Contents
Introduction: India's Summer Wonderland
The Magnificent Mountains

Majestic Himalayas: Embrace the Serenity
Mesmerizing Shimla: The Queen of Hills
Adventurous Manali: A Paradise for Thrill-Seekers

The Enchanting Beaches

Tranquil Goa: Sun, Sand, and Serenity
Beautiful Andaman and Nicobar Islands: Tropical Paradise
Lively Puducherry: French Flair on the East Coast

The Cultural Extravaganza

Colorful Rajasthan: Tales of Royalty and Valor
Spiritual Varanasi: The Soul of India
Historic Delhi: Where the Past Meets the Present

The Natural Wonders

Breathtaking Kerala Backwaters: A Serenade to Nature
Exquisite Munnar: Tea Gardens and Misty Vistas
Pristine Coorg: The Scotland of India

The Wildlife Sanctuaries

Jim Corbett National Park: Roam with the Tigers
Ranthambore National Park: Majestic Tigers and Ancient Ruins
Kaziranga National Park: Home to the One-Horned Rhinos

The Festivals of Joy

Mesmerizing Holi: Colors, Music, and Merriment
Joyful Durga Puja: Celebrating the Divine Feminine
Enthralling Diwali: The Festival of Lights

Summer Vacation Places in India: FAQs

Q: What are the best summer vacation places in India for families?

A: Some of the best family-friendly destinations in India for a summer vacation are Goa, Shimla, and Kerala. These places offer a mix of relaxation, adventure, and sightseeing opportunities for all age groups.

Q: Which is the best summer vacation place in India for adventure enthusiasts?

A: Manali in Himachal Pradesh is a haven for adventure enthusiasts. From paragliding and river rafting to trekking and mountaineering, there's no shortage of thrilling activities to indulge in.

Q: What are the must-visit summer vacation places in India for nature lovers?

A: Nature lovers shouldn't miss the Kerala backwaters, Munnar's tea gardens, and the pristine beauty of Coorg. These destinations offer a perfect blend of natural landscapes, tranquility, and picturesque views.

Q: Are there any summer vacation places in India known for wildlife sightings?

A: Wildlife enthusiasts can explore the Jim Corbett National Park, Ranthambore National Park, and Kaziranga National Park. These sanctuaries are famous for their diverse flora and fauna, including tigers, rhinos, and elephants.

Q: Which is the best time to visit the summer vacation places in India?

A: The best time to visit these destinations depends on their geographical location. For mountain destinations like Shimla and Manali, the summer months from April to June are ideal. For beach destinations like Goa and Andaman Islands, the months of October to March offer pleasant weather.

Q: Is it safe to travel to India for a summer vacation?

A: India is generally a safe country for travelers. However, it's always advisable to take necessary precautions and follow local guidelines. Stay aware of your surroundings, carry essential documents, and maintain good hygiene to ensure a safe and enjoyable trip.
Conclusion: Embrace the Beauty and Diversity of India
India, with its myriad of captivating destinations, offers something for every traveler's taste. Whether you're seeking adventure, relaxation, or cultural immersion, the summer vacation places in India will exceed your expectations. From the serene Himalayas to the vibrant beaches of Goa, from the colorful festivals to the abundant wildlife sanctuaries, India is a treasure trove waiting to be explored.
So, pack your bags, embark on a journey of a lifetime, and create memories that will stay etched in your heart forever. Discover the magic of India's summer wonderland and let its beauty and diversity captivate your soul.